Fresh from the Galveston Bay since 1970
Our World is Your Oyster
Three-generation family-owned and operated business, specializing in oysters since 1970.

About Us
We build and maintain our own reefs
We recycle 100% of our shell back to our reefs, allowing us to grow more than 70% of our harvest.
Sustainable harvesting practices
With a heightened awareness of the detrimental effects of increased pressure and over-capitalization on wild public reef oysters, Jeri's is committed to leading the way in sustainable oyster farming. Our ongoing efforts include exploring other sustainable practices, such as cultivating farm-raised oysters through the Texas Mariculture program and advocating for the expansion of on-bottom aquaculture oyster farming leases in Texas.
FDA, DSHS, HACCP certified processing
We have several staff who are HACCP certified to oversee that Jeri's oysters meet the food safety requirements for our consumers.
Exceptional service and reliability
Jeri's has long prided itself on customer relations, not only in service but also reliability. Our customers keep returning because they know they are getting an exceptional product without fail and because they feel like family. Over the phone or in person, we take the time to make all customers feel like a connoisseur, no matter their level of knowledge of oysters.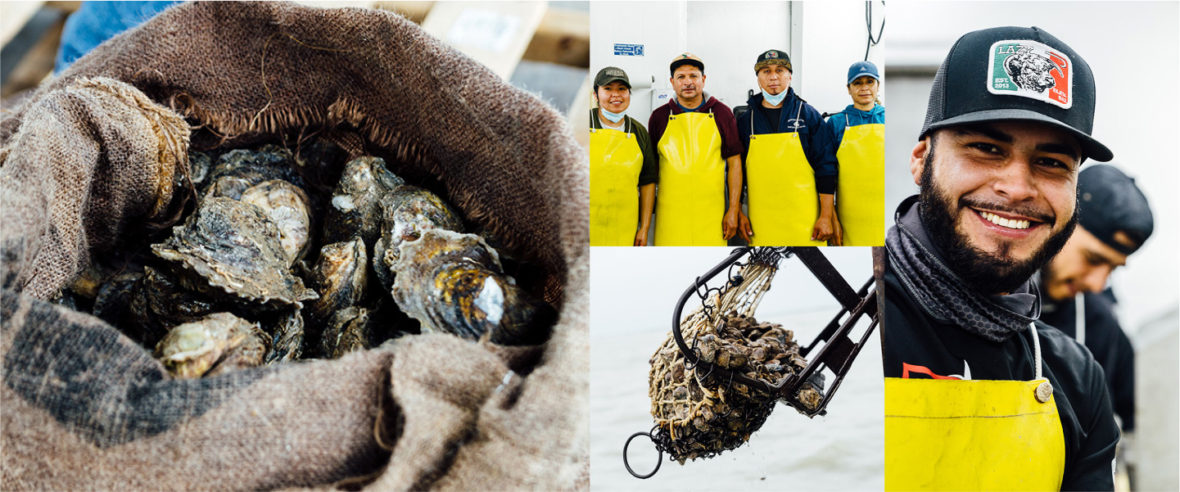 Our Story
The Nelson family put roots down in Smith Point on Galveston Bay in the late 1800s. Beginning a multi-generational legacy of deep respect for Galveston Bay in a peaceful coexistence with the oyster resource it provides.
Our family's rich legacy can be traced back to the 1890s, when Charles Nelson left Norway and relocated to Galveston. This marked the beginning of a multi-generational legacy of reverence for Galveston Bay and the oyster resource it provides. After the Great Galveston hurricane in 1900, Charles moved across the bay to Chambers County, where his son Neal was born and raised. Neal grew up steeped in the knowledge of living in harmony with nature, and he passed down these values to his son Ben.
Ben, raised on the waters of Smith Point, discovered his passion for fishing and his dedication to preserving the bay and its resources at a young age. Even though he left Smith Point to serve in the Navy, where he met his wife, Betty "Jeri," Ben's heart never strayed far from his hometown. After completing his service, the couple returned to Smith Point to continue the family's tradition of living in peaceful coexistence with the oyster resource.
In 1970, Ben and Jeri established Jeri's Seafood, with a commitment to preserving the bay and its resources at the forefront of their mission. Ben worked tirelessly to pass legislation to safeguard oysters, served on oyster councils, and fought against destructive oyster reef dredging.
Today the company is run by Ben and Jeri's son-law, Tracy, who began working for the family business back in 1980. Through the decades, Tracy has not only gained extensive knowledge about oysters, but even developed expertise in repairing oyster boats along the way.
Working alongside Tracy are also Ben and Jeri's grandchildren: Britney, Justin, and Bethany. For them, continuing the family business's legacy of providing a sustainable oyster resource and being stewards of the bay has been instilled by the previous generations and passed down as a family value.
Throughout all the years, Jeri's Seafood has experienced steady growth due to the hard work and dedication of our team. Our loyal customers have also been instrumental in our success, supporting us as we strive to maintain our commitment to excellence while preserving the resources of Galveston Bay and providing sustainable, high-quality seafood for future generations.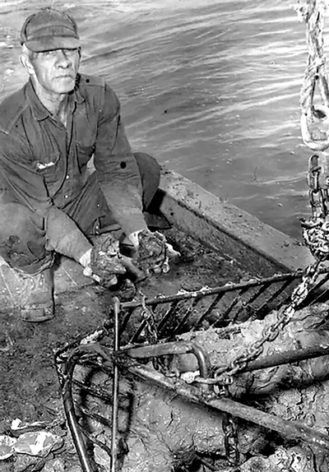 Neal, Ben's father, pictured in 1968 on Heartfield Reef protesting the dredging of live oyster reefs. Read about the Family's work here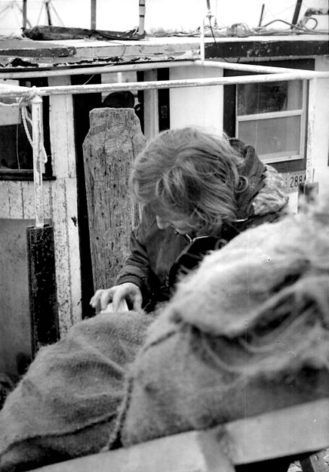 Jeri checking sacks as they come off of the oyster boat, 1976.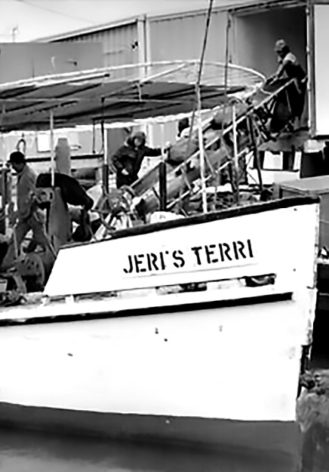 Jeri's Terri unloading the day's catch at the dock.
Retail & wholesale oysters
At Jeri's, we are proud to offer fresh oysters to our customers, wholesale and retail.
Fresh Hand Shucked
* Market availability. Call 409-355-2243 for pricing.
Interested in carrying Jeri's Oysters?